Do you need an online store?
We can create an online store to fit any need you have.
Do you take reservations?

Do you sell physical items?

Do you sell digital items such as Files, Videos, or presentations?

Do you require a membership?

Do you need product categories?
We can create the perfect online store for your specific needs.
NO MATTER YOUR NEEDS
We can create an online store to fit the needs of your products.  We will take time to listen to your needs and ask you some specific questions on the type of products you intend to sell and find out about your product needs.  We have created all sorts of online stores over the years and can build you a site that will preform exactly as you need.
We have an online form here at Classic Online Services where you can fill in the questions on the form and we will have a great head start getting an idea of your needs.  Then we will call you and discuss more needs you may have and get the process started.  You can also go directly to our online store and start filling your cart with your needs for a site!  If you need a site done "Yesterday" visiting our online store and purchasing your products is a great way to get the ball rolling in a hurry.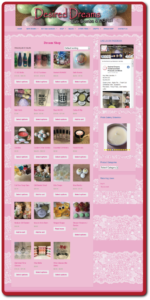 Your store checklist
Here is a list of the things you will need to create an online store.
Purchase an online store.
Your mailing (Physical address) address.
List of products and pricing.
Photos of your items.
What information do you need from your customer?
SSL Certificate. (Available here in our store)
Email address for notification of sales.
Bank account information (Where to send the proceeds)
We can create many styles of shopping carts for your store. 
Below you can see shopping cart links placed in the main top navigation bar as well as Mini Carts placed in the Right hand "Side Bar" if your site will have a sidebar.